There are many ways to make Christmas both merry and memorable! What do you think of when you remember the best holidays growing up? For me, it was the time spent with those I loved. One Christmas, my great Aunt came to stay for a few days. She was ancient in my ten year old eyes, even though she was probably younger than I am today. Anyway, there was a big snowstorm and my sister, brother, and I wanted to go out sledding. Much to our surprise, she joined right in with us! It was one of the best memories ever!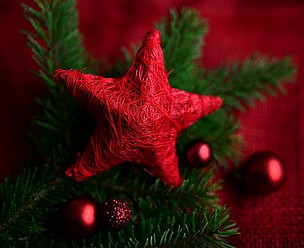 Sometimes it's difficult to get back to those happy times and remember the joy through the commercialized holiday that Christmas has morphed in to. It seems to me Christmas has strayed too far from its original purpose and become just another party time series of events.
When it comes to the holiday season, many people are concerned with buying the "perfect" gift for others and anticipating what they will receive, rather than focusing on sharing and making memories, and getting into the true spirit of the holiday. They will stand alone in line for hours just to get the perfect item at the best price. Everything needs to be perfect – especially your decorations, menus, celebrations – the list goes on and on until you get totally overwhelmed in the doing and totally miss out on the experience.
It's time for a Christmas challenge – are your ready? I am challenging you to get back to the basics when it comes to the season of gift giving, love, sharing, and caring. This year, you can make your Christmas more a joyous and less stressful holiday. How, you may ask? Here are a few simple ideas.
Give of Yourself
There's nothing wrong with giving someone a gift, and if you enjoy shopping for friends and family, that's okay. However, you should avoid dwelling on it too much, and avoid putting yourself into debt. No matter what you can or cannot afford, there's always one gift that you can give to others: the gift of your time.
Keep in mind that Christmas is only as commercialized as you allow it to be. Although it costs nothing financially, your time is the most precious gift of all.
There are many ways that you can give of yourself to others this holiday season:
* Be a friend who really listens – listen more, speak less
* Spend time with a loved one who needs your company
* Help a single mom or elderly neighbor with some simple housework
* Babysit for a mom or dad who really needs a break, give a couple a night out
* Volunteer at a local charity so the regular workers to take some time for themselves
Use Your Talents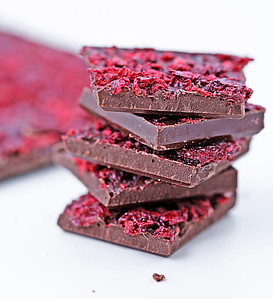 No matter how nice that watch appears to look in the jewelry case, the homemade pen holder or the homemade blanket that you create for your friend, neighbor, coworker, or family member will be much more appreciated than anything you can buy in a store.
* Ultimately, handmade gifts are priceless, whereas the store bought gift will lose value over time.
Sure, store bought gifts are nice, but people will value your handmade gifts more due to one reason: you put your time, efforts, and love into creating those gifts. When the receiver thinks about your hard work and dedication in creating the gift, it will become more and more cherished.
Here are some ideas of homemade gifts you can make:
* Fresh-baked cookies, pies or other holiday treats
* Hand sewn quilts, crocheted scarves, hand made mittens
* Framed photo collage of your times together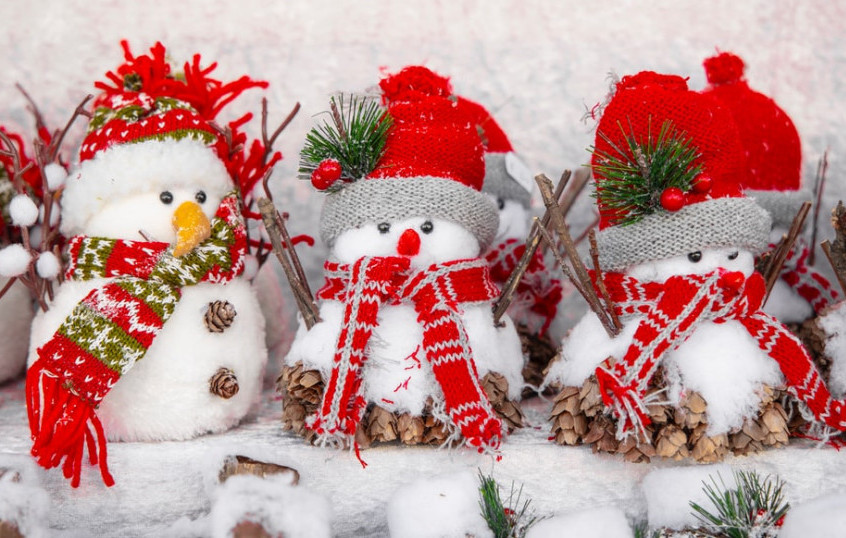 * Personalized scrapbooks for children, family, or friends
* Custom made jewelry – it's easier than you think
Cherish Your Time Together
In the end, we only have a certain amount of time, and we can't take back time we wasted. Our time is spent in so many ways on a daily basis, a lot of it just being busy work that won't even matter years from now.
Think of the holiday season as a time to place our priorities on our family and friends rather than on the shopping, busyness, and holiday preparations.
Why get caught up in all the stress of having the perfect home, decoration, food, etc. when you could be enjoying your kids' time off from school together? Wouldn't you rather create some warm, happy memories together?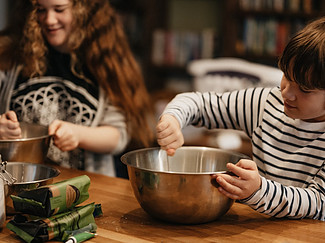 Here's another thought – spending the night baking alone, getting ready for the next day, when your favorite people are in town is such a waste. So many great memories are made in the kitchen! Plan your baking and prep time so you can enjoy each other's company. Things just taste better anyway when they are filled with happy memories.
If you want to make your holiday truly merry, remember to spend your time with your loved ones. Make joyous memories together instead of a frenzy of worrying, shopping, cooking, buying gifts and over-stressing all by yourself.
Take time to remember what matters, let go of the expectations you see on television and in the stores, and you're sure to have a more loving, memorable Christmas this year and every year to come.
Find your purpose – find your joy!
Would you like copy of Improve Your Mindset? Just click on the link – it's my gift to you.
Did you find a few more ideas of your own? If so, I'd love to hear about them in the comments, and as always please reach out with your thoughts.
You can also connect with me via –
Email: info@SerenitiesNow.com
Facebook: https://www.facebook.com/sue.pine.92 or on Instagram: @sue.pine.serenities.now